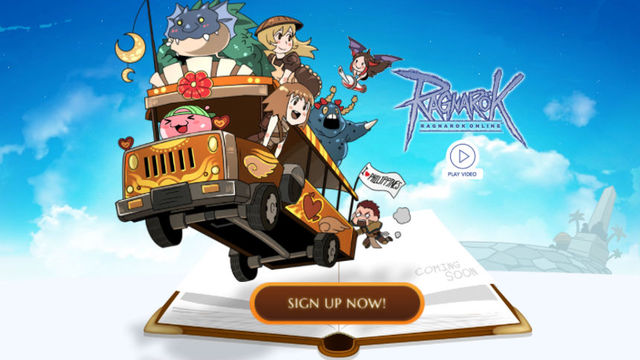 MANILA, Philippines – Beloved multiplayer online RPG (MMORPG) Ragnarok Online (RO) returns to the Philippines, two years after going offline in 2015.
On Friday, May 12, the publishers revealed the release window for the game's closed beta, following the initial announcement of the relaunch on May 7. Closed beta will begin in mid-June. The publishers also said that registration for beta will begin on the
official RO website
shortly after the press conference.
The wide public release will take place once the game has become "perfect" in beta, according to Ken Piromward, the managing director for Extreme Electronics.
Extreme Electronics and its publishing partner, Elite, secured the rights to publish the game from Korean developer Gravity Games for $1 million. In 2016, they relaunched the game in Thailand where they have reached 93,000 peak concurrent users distributed among 5 servers. The Philippine version will kick off with two servers, "Thor" and "Loki."
Garnering the applause from the press conference crowd, which included RO enthusiasts and media who grew up playing the title, was the fact that the relaunched RO will be free-to-play and "free-to-win." Formerly, RO required gamers to buy in-game hours to play. "Key Items," needed for certain in-game activities will now be available in-game instead of players having to buy them to progress – hence making the relaunched RO "free-to-win."
In-game purchases remain, however, in the form of an item mall. The publishers said they will once again bring top-up cards to the market to enable gamers to make in-game purchases.
Some issues they will be addressing in the relaunched RO are the presence of bots and lag. The publishers said they have implemented technological improvements that rid the game of these problems. Piromward proclaimed that the Thai version of the game has been rid of bots. Filipino gamers should be able to experience the same.
With their return, Piromward hopes to eventually expand to other Asian markets, in a bid to make RO a viable esport. RO held world championships prior to its decline in the early- to mid-2010s. – Credits to the source: Rappler.com